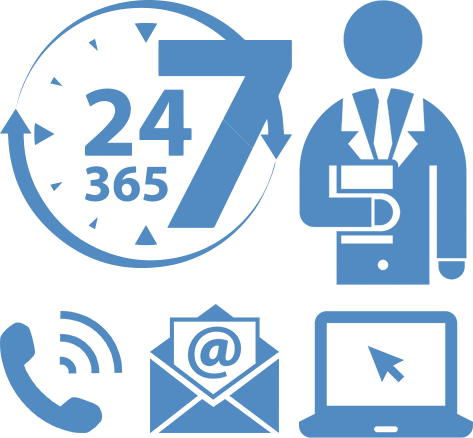 What is 24/7 Call-A-Doc?
Fast, convenient, and inexpensive private doctor visits over the telephone, email, or online video.
24/7 Call-A-Doc is a premier telehealth provider of on-demand medical consultations over the phone, email, or online video.
Once you take a few minutes to complete the registration process , and add a brief medical history, you will have immediate access to some of the top doctors available to assist you with medical advice, non-emergency care and, if necessary, short-term prescriptions. Your medical records will be available to you at all times and be safely and securely protected in our medical record management system for your access only.
Our goal is to help resolve you and your family's medical issues and concerns, where ever you are, at any time of day or night.